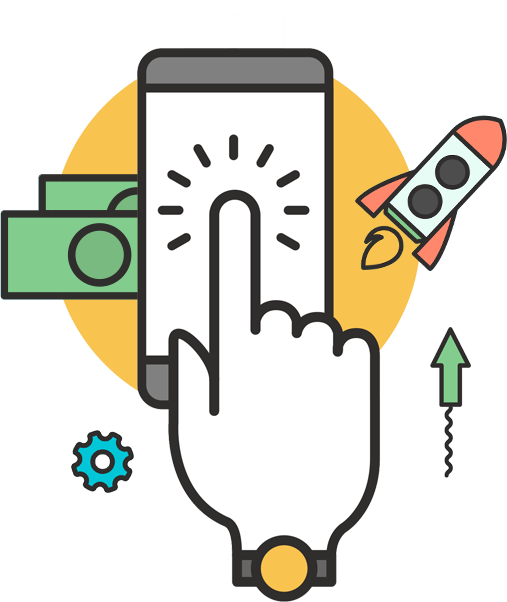 ✅ Landing Page analysis
✅ Competitor Analysis
✅ Create Ads strategy with goals
✅ Keyword research (up to 60 keys)
✅ Create Negative key list (up to 10 keys)
✅ Writing Adverts (up to 7 ads with 350 copies)
✅ Ad Split Testing (by keys, ads, location)
✅ Quality score analysis
✅ Install campaign & testing
✅ Top Notch professional management and optimization.
The USAPromoting team is here to help you regardless of the size of your pay per click advertising budget.
PPC Research
The process of setting up and optimizing pay per click campaigns requires considerable research. Any quality PPC campaign starts with comprehensive keyword research and analysis. Our team researches keywords through a comprehensive process of competitive analysis and advanced keyword generation tools such as SEMrush and Search Metrics.
Once USAPromoting identifies a killer list of high converting keywords the process moves to researching and optimization of ad copy. Writing ad copy that converts and drives high click through rates and lower cost per click is an art. USAPromoting's proprietary ad copy research process creates multiple ads for each ad campaign resulting in optimum conditions for an effective PPC management campaign.
Once keywords are identified and ad copy is written the USAPromoting team designs a unique strategy that incorporates the nuances of your business and industry.
PPC Strategy
USAPromoting's professional PPC Strategy is based on Quality Score Optimization (QSO). QSO focuses on the set-up of each unique ad group and ensures a tight balance between:
Keyword Selection – tight ad groups with high converting phrase and exact match keywords.
Ad Group Structure – Ad groups should include only keywords that are highly related and logical from the point of view of the customer. He or she should be able to type in any of the keywords from the group to end up at a similar end point.
Cost Per Click – Most agencies place your bids at the highest possible cost per click. That's the wrong approach. The correct approach is to set cost per click at the keyword level based on a series of important strategic factors and considerations, including your profit margin, industry target, and addition of negative keywords.
Land Page Optimization – your landing page must directly and linearly relate (think relatedness) to the keyword that triggered the click and also the ad copy that promoted the click. USAPromoting makes its own "PPC Landing Pages" to maximize quality score thereby driving lower CPC's for you and higher ranking.
Taken together USAPromoting's pay per click marketing services drive results.
Let Us Help You Grow
We are a team of Google Ad-Words professionals, who want to satisfy your needs & meet your expectations! With our help you can get instant traffic & get more leads! We will manage and optimize your PPC ad-words campaign. Are you new to PPC campaigns ? Need a PPC management ? Or not sure if you're getting the most out of your campaign? Want to improve your ROI but don't know how? We have analyzed more than 2000 Google Ad-words accounts in over 50 countries, therefore working in your niche is not a problem to us.